Pride month is a time for the LGBTQIA+ community and allies to come together in solidarity to celebrate and embrace identity. We want to remind our communities we foster that support and acceptance of one's sexual orientation, gender identity, and/or gender expression directly impacts their mental wellness and personal safety.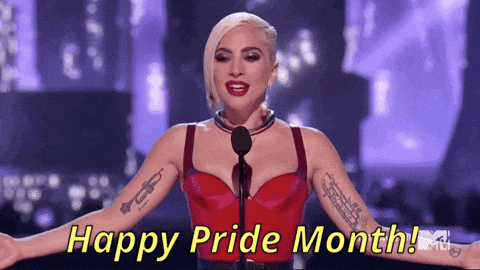 Unfortunately, LGBTQIA+ individuals often face discrimination making it difficult to access quality treatment for mood disorders. Many people learn that not all mental health providers understand their experiences. These negative interactions with providers can mean our loved ones are less likely to seek help when they need it most.
What can you do? These are reputable mental health resources created for LGBTQIA+ people and share them with those of us in aviation to broaden their support portfolio.
National Crisis Resources
Crisis Text Line
Crisis Text Line connects texters with trained volunteer Crisis Counselors to help resolve times of crisis. This service tries to match texters with Crisis Counselors who have shared lived experience. Learn more: www.crisistextline.org
Text 'LGBTQ' to 741 741

Hours: Available 24/7

Cost: Standard messaging rates apply
The Trevor Project
The Trevor Project provides crisis intervention and suicide prevention services to lesbian, gay, bisexual, transgender, queer & questioning young people under 25. Learn more: www.thetrevorproject.org
TrevorLifeline
Phone: 1-866-488-7386

Hours: Available 24/7

Cost: Free
TrevorText
Text the word "Trevor" to 1-202-304-1200

Hours: Monday through Friday between 3pm to 10pm ET/ Noon- 7pm PT

Cost: Standard messaging rates apply
TrevorChat: Online instant messaging with a TrevorChat counselor.
Enter the online portal on The Trevor Project's Website

Hours: 7 days a week, 3pm to 10pm ET/ Noon – 7pm PT

Cost: Free
Trans Lifeline
Trans Lifeline is a nonprofit organization dedicated to the well being of transgender people. The hotline is staffed by transgender people for transgender people. Learn more: www.translifeline.org
US Phone: 1-877-565-8860

Oprima 2 para hablar con unx operador en español
Hours: Every day of the week from 11am to 5am ET

Family & Friends Hotline: 1-877-565-8860 and ask for the Family & Friends Line

Cost: Free
Pride Institute
Available 24/7, this organization provides a chemical dependency and mental health referral and information hotline for the LGBTQ Community.
HAPPY PRIDE MONTH AVIATORS. YOU ARE LOVED, AND YOU ARE NOT ALONE.
Love,
th|AIR|apy Team